دل سے دُعا ہے یہ میری خدا سے"
"غم تیرے مقدر میں تو کیا تصور میں بھی نہ آئیں
Home of Urdu Quotes
Home of Urdu Quotes for everyone about every topic like. Urdu Quotes about life
Urdu Quotes, what's up status, Urdu Stories, deep Quotes,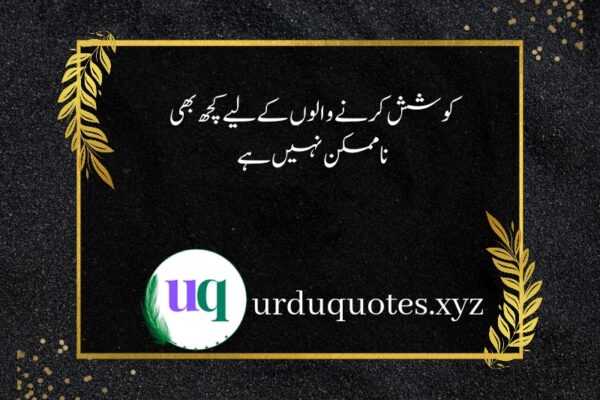 "Discover the essence of attitude with our captivating collection of Urdu attitude quotes. Embrace the power of positivity, confidence, and resilience through these thought-provoking quotes. Let these inspiring words uplift your spirits and motivate you to conquer challenges with unwavering determination. Explore our unique compilation and ignite the fire of self-belief within you!"
کسی انسان کو دکھ دینا اتنا آسان ہے جتنا سمندر میں
پتھر پھینکنا مگر یہ کوئی نہی جانتا کہ
وہ پتھر کتنی گہرائی میں گیا ہے

ڈوبنا ہی پڑتا ہے ابھرنے سے پہلے غروب ہونے کا مطلب زوال نہیں ہوتا
جب آپ کے پاس کوئی خواب ہے، تو آپ کو اسے پکڑنا ہوگا اور کبھی جانے نہیں دینا چاہیے۔
15.Smart Quotes
جو لوگ بڑی منزلوں کے لیے ہوتے ہیں وہ بڑا دل رکھتے ہیں
12 Rabi- Ul- Awal quotes in urdu
15+ Best Quotes of Hazrat ALI (R.A)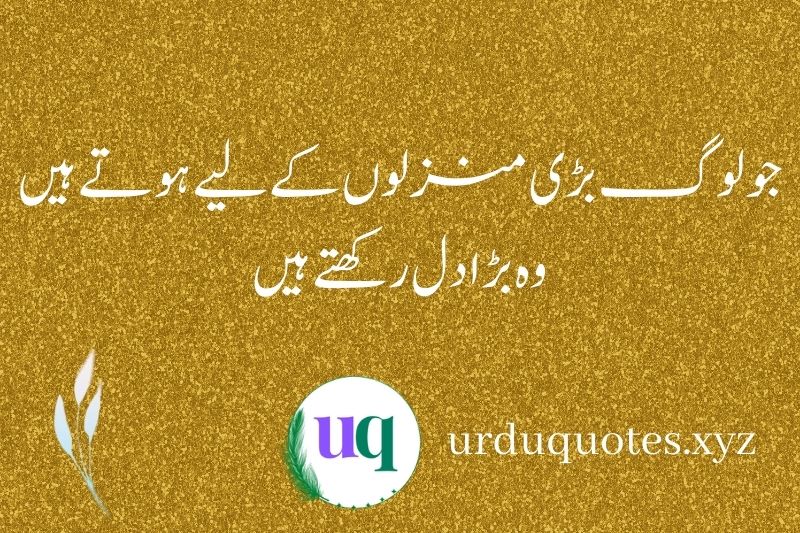 جو لوگ بڑی منزلوں کے لیے ہوتے ہیں وہ بڑا دل رکھتے ہیں
Jo log barri manzlon ke liye hotay hain woh bara dil rakhtay hain
جو تمھارے اوصاف بیان کرے جو تم مے نہ ہوں وہ تمھارے ایسے عیب بھی بیان کرے گا جو تم میں نہیں.
Jo Tumharay Aosaaf Byan karay Jo tum me Nah Hon,Wo Tumharay aisay Ayib bhe Byaan karay ga Jo TumMein nahe.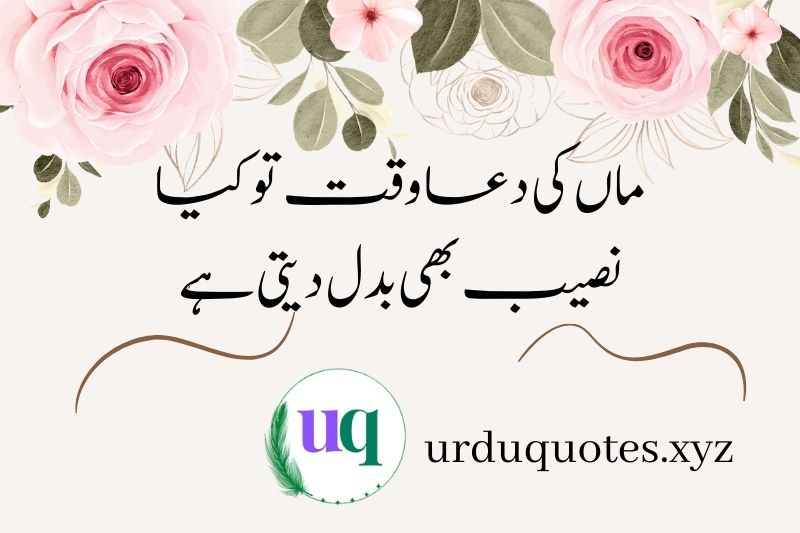 ماں کی دعا وقت تو کیانصیب بھی بدل دیتی ہے
Maan ki Dua Waqt to kya
Naseeb bhe badal Daiti hay
---
Best Quotes of Hazrat ALI (R.A)
اگر انسان کو تکبر کے بارے میں الله کی ناراضگی اور سزا کا علم ہوجایے تو بندہ صرف فقیروں اور غریبوں سے ملے اور مٹی پر بیٹھا کرے ( حضرت علیؓ شیر خدا
تھوڑی سی تھکاوٹ کے لیے نماز نہ چھوڑواے مومن ان سے کچھ سیکھ جنہوں نے جسم پرخنجر ہوتے ہوے بھی آخری سجدہ نہیں چھوڑا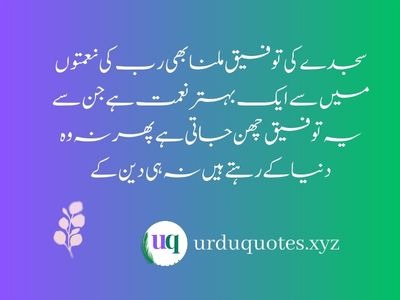 سجدے کی توفیق ملنا بھی رب کی نعمتوں میں سے ایک بہتر نعمت ہےجن سے یہ توفیق چھن جاتی ہے پھر نہ وہ دنیا کے رہتے ہیں نہ ہی دین کے